Okayama Convention Center
  Okayama Convention Center is directly connected to JR (Japan Railway) Okayama Station, just 3 minutes on foot from JR Okayama Station, which is served by the "Nozomi" or "Hikari"  (bullet trains). With its excellent location, Okayama Convention Center serves as a crossroads for the entire Western Japan region.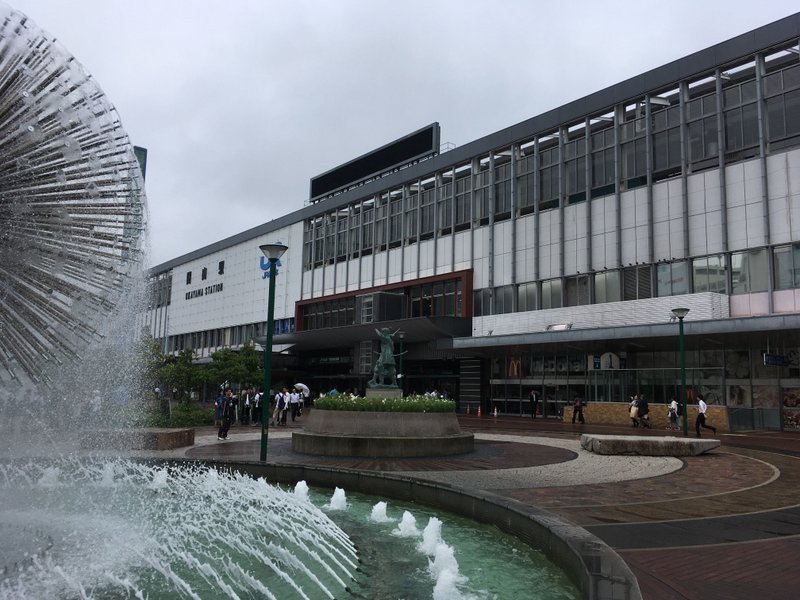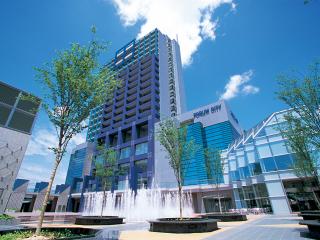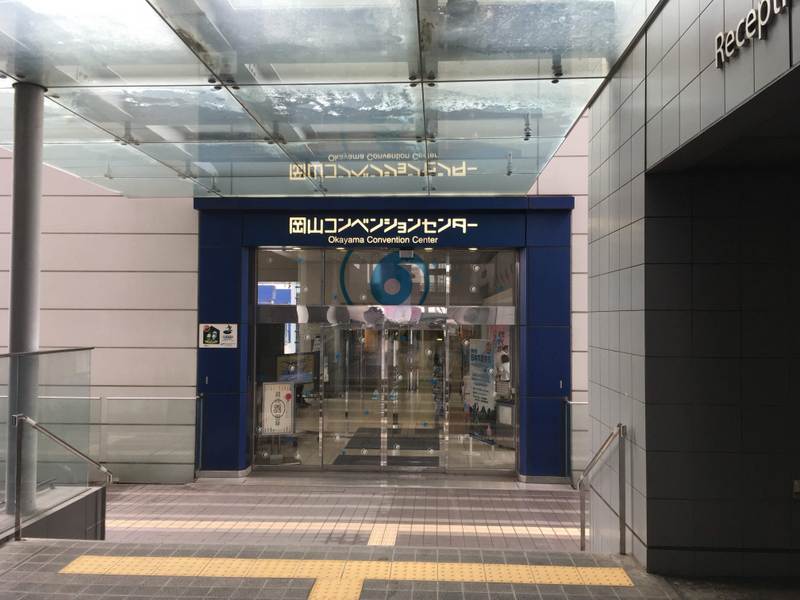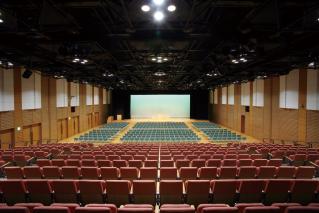 Location of Okayama Convention Center
Okayama Convention Center is only 3 minutes by walk from JR Okayama Station.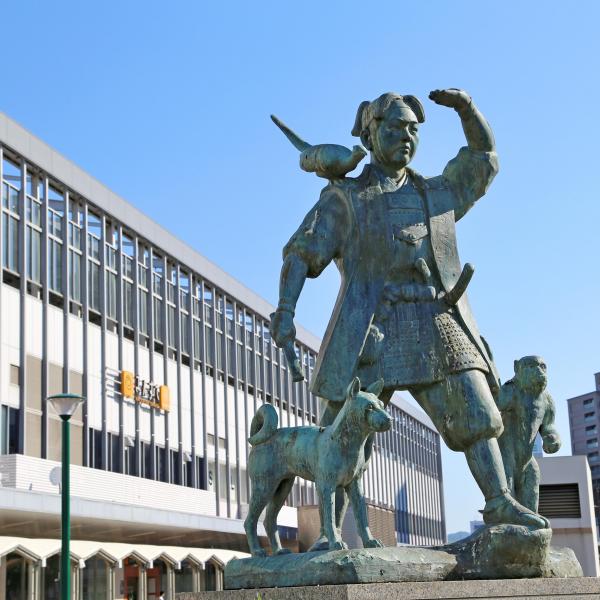 Statue of Momotaro and his retainers in front of JR Okayama Station (East Gate)
   Momotaro is a folk tale widely known through Japan.
  Okayama Prefecture, famous for being the home town of Momotaro, boats many regions connected to the tale, hides many of the keys to understand the legend of Momotaro.
Momotaro folk tail Outline
  Once upon a time, there lived an old couple. One day, the old man went to a forest to cut firewood, and the old woman went to the river to wash clothes. Then, a big peach came sploshing from the upstream. She picked up and brought it to the home. When the old man and old woman began to slice the peach, a baby boy jumped out of it. The old couple were extremely happy and they named him Momotaro (Peach Boy). Momotaro quickly grew to be a strong boy.
  At that time in the village, everyone was troubled by the Orges (Oni) which plagued the village.  Momotaro said to the old couple, "I'm going to subdue the Ogres!".  The old couple made some millet dumplings (Kibi-dango) and a banner of "Japan's No.1" for Momotaro.
  Momotaro went to the Onigashima (Orges Island) to wipe out Orges. Along the way, he met a dog, a monkey, and Japanese pheasant, and he gave each of them the dumpling, and as a result they became Momotaro's retainer.  Momotaro defeated the Orges cooperating with the retainers, and returned  to his home with much treasure. Since then, they lived happily in home.
  Please click the left picture or visit "Momotaro".
Journey to the tale of Momotaro
Beautiful scenery in Okayama and Kurashiki
  Okayama city is very famous of Korakuen Garden, known as one of the three best traditional gardens in Japan.  Kurashiki scenic historical quarter is also very popular and attractive as a tourist destination. It is a beautifully preserved historical district located in Kurashiki city, which located right West of Okayama City.
(Photos and movies with courtesy of Okayama Tourism Federation.)
Kurashiki Histrical Quarter